Description
Available: every day
Starting point: Grad Krk, Punat, Baška
In recent years, Croatia's claimed the title of true heaven for lovers of active, outdoor tourism! The Island of Krk, the largest one in Croatia, offers the perfect setting for a unique adrenaline experience - the Zipline Canopy Tour.


Instead of a single short zipline ride, what awaits you is over 2 kilometers of our distinctively crafted ''Canopy Tour''! Picture up to two hours of rocky drives in our off-road jeep, multiple short walking tours between the lines, and several adrenaline-charged zipline rides that reach up to 80 km/h in some places. All of this is accompanied by a magnificent view overlooking the island Krk and the Adriatic Sea, and two experienced instructors guiding you throughout the entire tour.


So, what are you waiting for? Surprise your friends, family, and children of any age with an adventure of a lifetime!


Safety
Like every adventure activity, Zipline also respects certain rules of the profession:
Use of certified PETZL safety equipment
Children up to 12 years experience the Zipline with the escorted instructors
The maximum weight of the person is 115 kg
When ziplining hands must be laid on the brake, not on the cable
Zipline is not recommended for pregnant women and people with heart problems


Requirements
Minimum age: 12 years (children under the age of 12 go in tandem with an instructor)
Physical health
Max. weight: 115 kg


Frequently asked questions:
What is the duration of the ride? - The duration is usually two hours, depending on the number of people within a group.
What is the appropriate clothing for the Zipline? - We recommend comfortable clothing, shorts, and t-shirts, hiking boots or alternative sneakers.
What if the weather is bad? - In the case of bad weather, reservations are postponed for another day because of safety reasons and the money can be refunded.
Do I need special physical abilities and skills? - No, everyone can experience this adventure, taking into account the rules stated above.
Is the ride safe? - Of course! Our Zipline has all the necessary safety permissions and certificates, qualified and trained staff; in compliance with all the technical requirements.
How to reach us? - Zipline is located between the town of Krk and Baska. It is possible to come by car or bus. The transfer is possible on request and it will be extra charged.


Prices per person: 60 €


Discount:
6+ persons - 5% discount
10+ persons - 10% discount


Minimum number of persons: 1
Maximum number of persons: 8


Cancellation policy:
2+ days before departure - free cancellation
1-2 days before arrival - 30% of the total amount will be charged
0-24 hours before arrival - 70% of the total amount will be charged


Booking Terms:
In case of bad weather, the organizer has the right to cancel or postpone the agreed activity with the right to a refund.
Included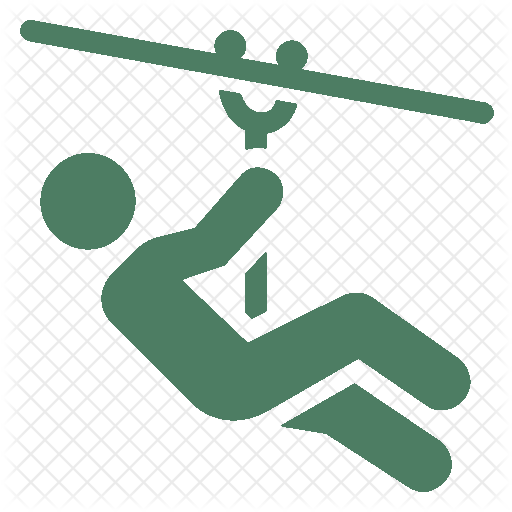 Zipline lesson on a test polygon
Useful tips
Put on your sneakers
Wear at least a T-shirt
Pets not allowed
Take drinking water
Bring face masks (Covid-19)
Languages in which the service is available
Itinerary
1. Gathering on location - The group will meet at the starting point.
2. Gearing up - Next up, gearing up with safety equipment included in the adventure.
3. Jeep ride to the starting point - We'll be starting off with a thrilling ride with an off-road jeep up to the first zipline station
4. Zipline school - You'll receive basic zipline lessons provided by experienced instructors
5. Let's start sliding! - Descending through the forest on 7 lines.
6. Goodbye photo - Group photo and the end of our tour
What to bring
Sneakers
Drinking water
Sun glasses